It's hotter than sin outside and Texas has been breaking heat records for the past week. You know things are bad when you break into sweat walking to your car. With heat hitting pretty hard we decied to take advantage of this an see if the old expression is true, is it really hot enough to fry an egg on the sidewalk? With a quick trip to the local grocery store we had our supplies.
If you want to try this at home you will need:
-Eggs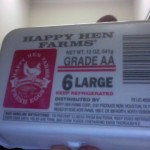 – Foil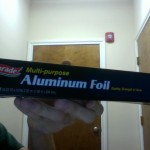 -Texas Heat: It was 103 when we conducted this experiment.
After about 10 minutes your egg should look something like this: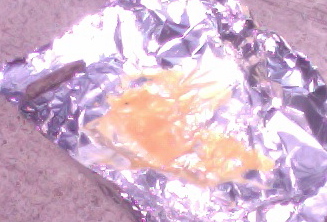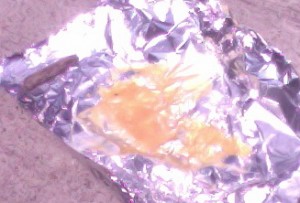 Select your favorite salsa or add some pepper and dig in!
(It should be noted that we have absolutely no intetion of anyone trying to eat an egg cooked this way. In fact we strongly recomend against it.)