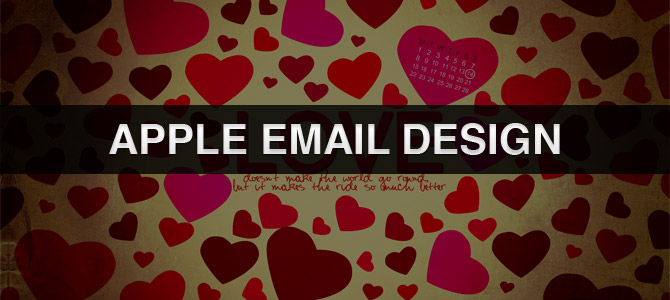 Valentines Day is coming up, and I keep getting emails from Apple, as per usual. As a designer I've noticed how they use their products to sell for certain events and times of the year.
I love how their email design is so minimal in terms of design, but it works too well. What do you think?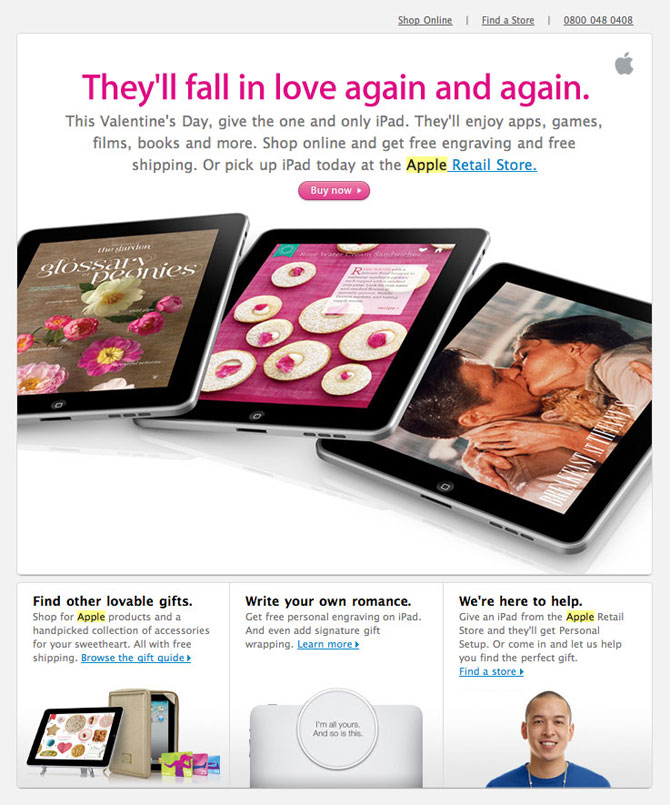 In their next email I noticed they used their iPod touch product and put it in the shape of a love heart. On the screens they also use two people and many music album artwork in the colours of red and pink.