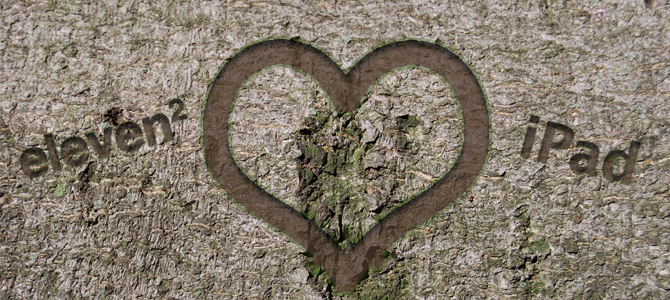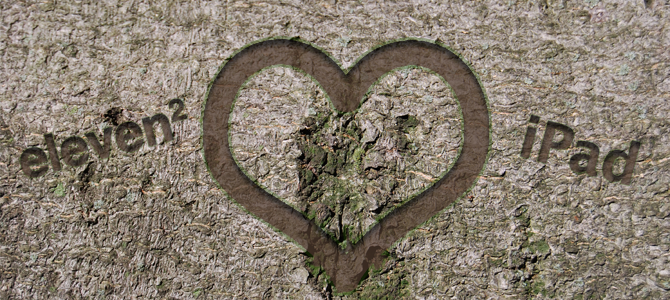 Here at eleven2 we love the ipad, heck we love everything apple makes (Minus the Apple TV). So you can imagine our excitement to hear about the latest apple event happening tomorrow! Hopefully with the absence of Steve Jobs while he is wrapping himself in seaweed and doing yoga, apple will be able to crank out an impressive new ipad. So we just wanted to take some time and explain what we think will and will not be happening with this new ipad.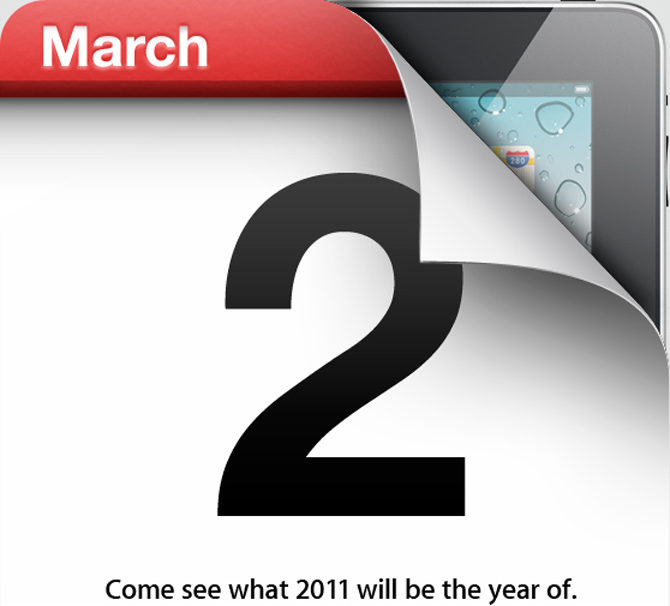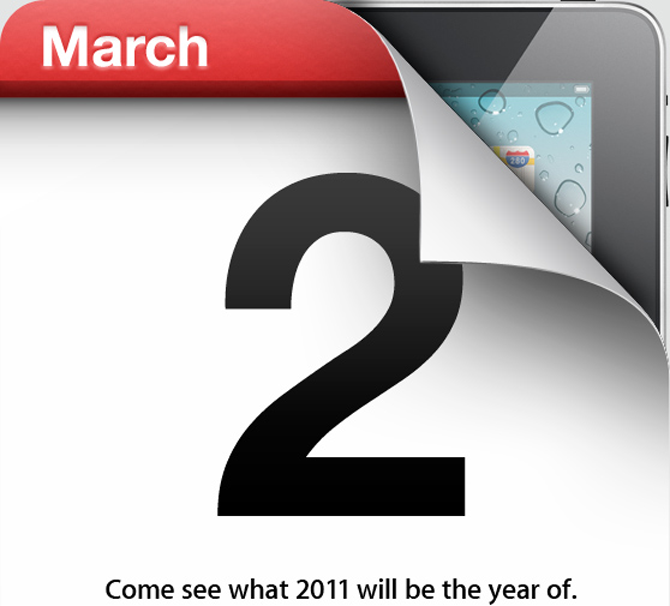 1. Dual Camera's with Flash.
No thank you. Yes I would like a front facing camera for face time but I can not see myself ever trying to hold up an ipad and using it for my digital camera, I will stick with my iPhone for that.
2. Built in SD card reader.
I think this would appeal to a lot of consumers especially photographers. But apple is about making things simple so might not happen.
3. Higher Resolution.
A lot of debate going around on this if they would implement a screen resolution that there is no content for.  Personally I don't care as long as it looks good.
4.  Thinner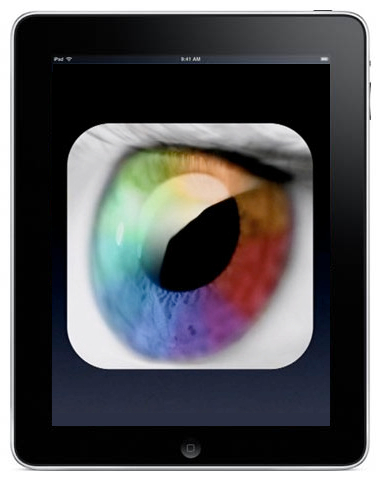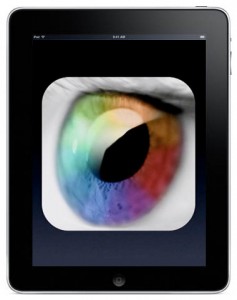 Apple makes everything thinner every year so this is pretty much a for sure thing.
5. Wide Screen.
I would love for it to be widescreen it would make it a bit more portable but its not likely since all ipad apps are currently formatted for the existing screen.
6. Now in white?

The latest rumor now is that it will be available in white. Lets see if they can pull it off this time.
7. Better Case.
My Hope is that Apple comes out with a better case for the ipad I liked the concept of the first case it just didn't work out to well.
8. Larger Storage.
I feel like this is a given that they will but more storage in, we could all use it.
9. New multi-core "A5″ processor.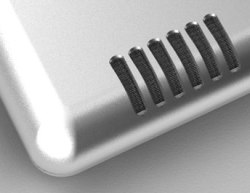 Everything is multi core, why not the ipad, this could give the ipad some serious punch and drive it way beyond the competition..
10. Better speakers.

I would love better speakers on the ipad I hate that i pretty much always have to use headphones to watch movies just because the current speakers are so quiet.
Well this is what we want from the ipad, we will most likely be disappointed in some way with the announcement but yet that wont keep us from buying it the day it comes out!