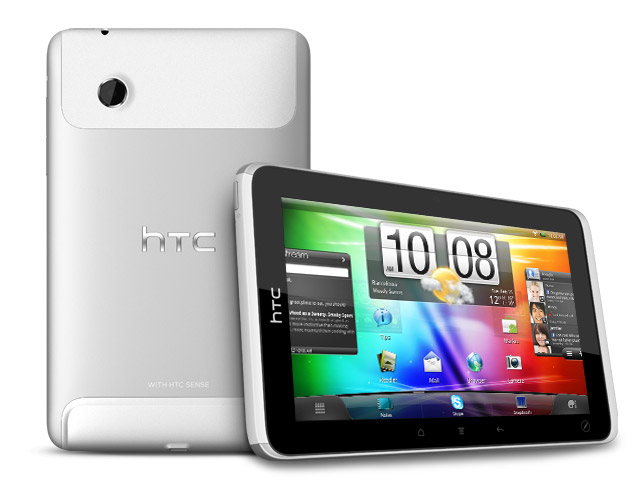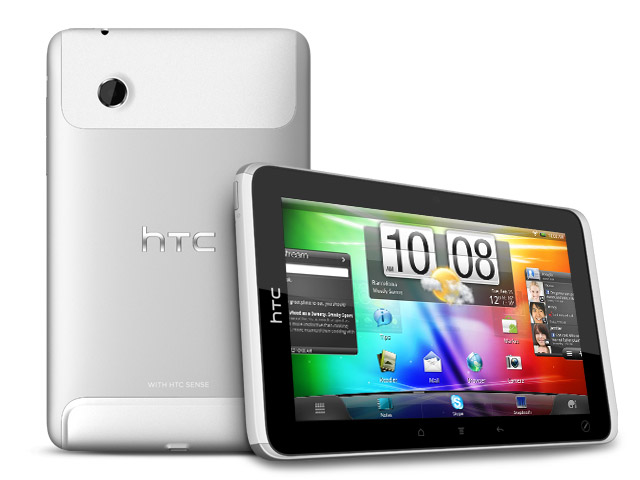 HTC released its first Android tablet, the HTC Flyer, exclusively in Best Buy stores and online on May 22nd.  It is claimed that using the stylus accessory, which is sold separately, allows the user to use the Flyer as a notebook instead of a regular tablet and is regarded as one of the main selling points of the tablet.
The HTC Flyer weighs about 15 ounces. It features a 7-inch 1024×600 display with a 5 mega-pixel camera (without flash) at the back of the tablet. The camera can record 720p video and the tablet also includes a 1.3 megapixel camera on the front for video calls. It also has a microSD card slot, a microUSB charging port and a 3.5 mm headphone jack in the external hardware department.
The Flyer runs on Android 2.3 which features HTC's Sense user interface that HTC designed specifically for use on tablets. The tablet is powered by a 1.5 GHz processor and has 1 GB of RAM and 16 GB of internal memory which is rendered expandable by the microSD card slot. The Flyer also has support for 802.11b/g/n Wi-Fi networks which allows the tablet to connect with Wi-Fi networks.
Many important applications and widgets come with the tablet, including a Press Reader application that allows the user to subscribe to various newspapers which can be accessed directly through the app itself. It also has newer and larger widgets for viewing photos, seeing contacts, checking the weather, rifling through the E-book library and more. Additionally, the user can now customize the eight different home screen panels as they see fit.
The stylus accessory, named the "HTC Scribe" by HTC, costs $80 and is sold separately. It enables the user to use the HTC Flyer as a notebook by allowing them to write anywhere on the screen which the tablet then saves automatically in the form of a screen shot and syncs with Evernote.
The HTC Flyer will ship with a 4000mAh battery which it is believed will last around 2 days under regular levels of usage and about 7 hours under more intense conditions of use.
The Flyer will be available in the market for $499, the same as the 16 GB Wi-Fi version of Apple's iPad 2. The stylus is not included in the Best Buy deal and is sold as an additional accessory for $80 unlike the package that had been shipped in other territories.