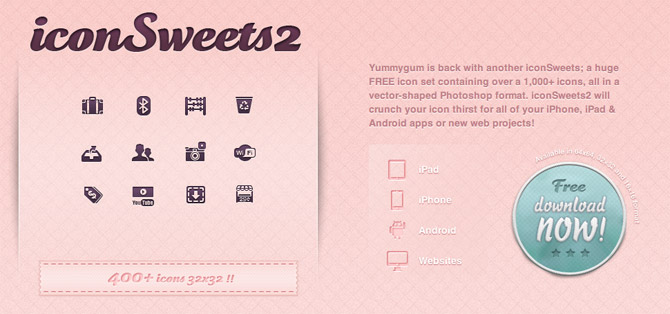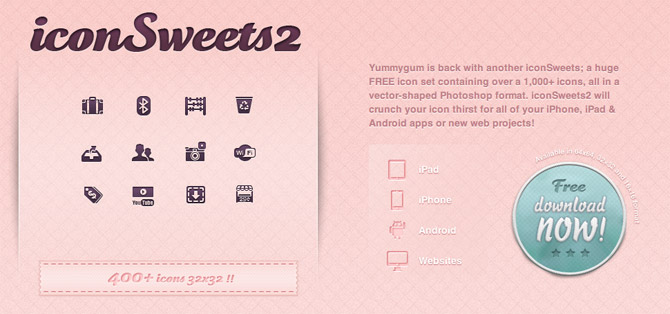 Icons can be quite hard to find, especially plain and simple vector mono icons which you can style and size yourself. IconSweets2 is a really cool icon set comprising of over 400+ icons both in 64×64 and 32×32 sizes, and 292 16×16 icons, all created as vector Photoshop shapes.
Download Here: http://www.iconsweets2.com
Also there is original IconSweets, which contain 60 vector photoshop shape icons. Enjoy!