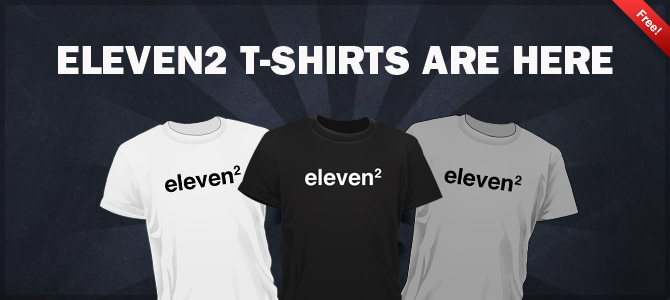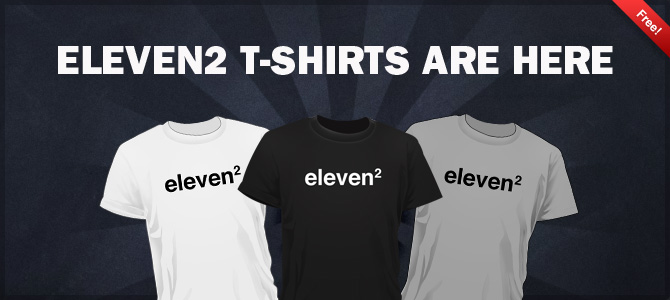 Thats right, eleven2 t-shirts are here! We have 2 fantastic promotions on to help you grab one of these fantastic free t-shirts to wear whenever you want, wherever you want! It doesn't matter if your a new or existing customer, read on to find out how to grab one of these incredible tees!
For New Customers…
Looking at signing up to eleven2? Want to grab one of these fantastic t-shirts for free? We're giving a free t-shirt to all new customers who sign up on ANY shared or reseller hosting plan on 2 or 3 year billing terms. So what are you waiting for still reading this? Check out our hosting plans!
For Existing Customers…
If your an existing customer of eleven2, first off, well done for picking us as your web host! You aren't going to miss out on getting a free t-shirt, because we have a second promotion! Simply refer a friend to eleven2, and you can grab yourself not only a FREE t-shirt, but also $75! Just for referring a friend! Check our affiliates section.
How Do I Get My T-Shirt?
If you have signed up as a new customer, or referred your first friend, to claim your free t-shirt simply submit a ticket within the brain and we will confirm you qualified for the free promotion. And if all is tip top, there will be a small package at your address in no time! Be sure to tweet pics we would love to see!
The Small Print…
With our 2 existing free t-shirt deals, shipping to the US is Free. We don't do international shipping as of yet. If you just want to purchase one, get in contact. T-Shirts are available at a flat rate of $15 if you simply want to purchase one. Shipping to the US is Free. No International shipping as of yet.