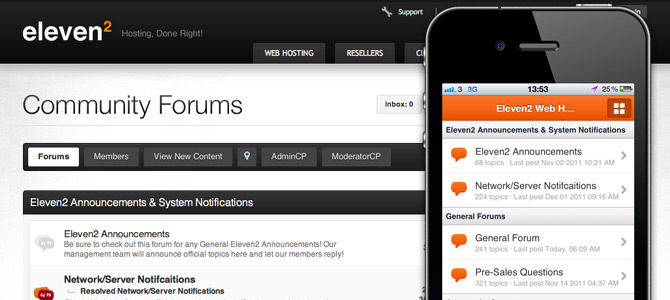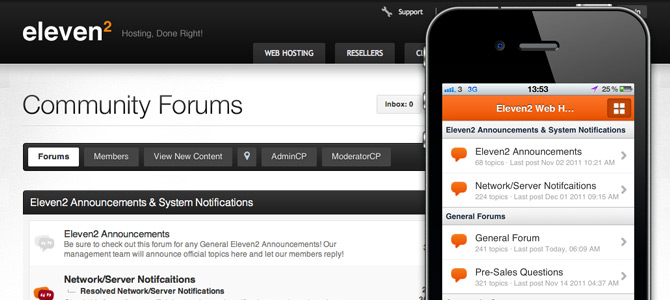 We have made some huge improvements to our eleven2 community forum. There are now even more members, more content, and you can even keep up to date with threads and important announcements on the go, straight from your mobile phones browser! Keep reading to find out the fantastic changes we have made!
SharkSpace Forum Merge
We have brought across the old forum from SharkSpace and Merged it with our forum. Meaning all the old SharkSpace forum members can now login to the e2 forum using their old SharkSpace forum account.
Mobile Accessibility
The forum is now accessible by most mobile phones via your mobile browser! We have a brand new mobile forum version, which makes account management, posting, reading through announcements and threads even easier when your out on the move or away from your computer.
More Features!
Our community now has even more features! Customise your forum profile, message other users, share knowledge, update your status, and most of all get involved with a huge and ever growing hosting community!
New Fresh e2 Look
We have skinned the new form to our own unique eleven2 style! Let us know what you think of the custom user navigation complete with notifications and forum messages.