When you buy a Mac, its preloaded with tons of great software right out of the box. Mac Mail is great, don't get me wrong, but it lacks in having more in depth features for the advanced user. If you are tired of using mac Mail, or just fancy a change, then check out our list of alternatives below!
Sparrow
Sparrow is a super slick mail app for Mac OS. It supports both IMAP and POP. The user interface on this app makes it extremely easy to use, and makes email so much faster! And it's only $10!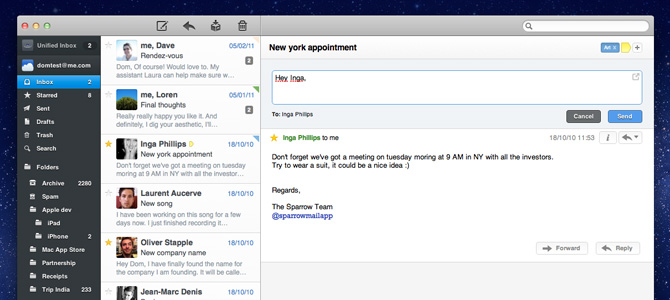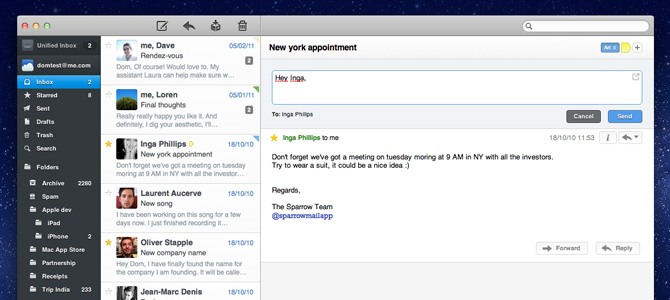 Postbox
Postbox claims to be first class email. The app is extremely powerful with many settings, and the user interface looks very minimalistic. It supports keyboard shortcuts, calendars and social networking.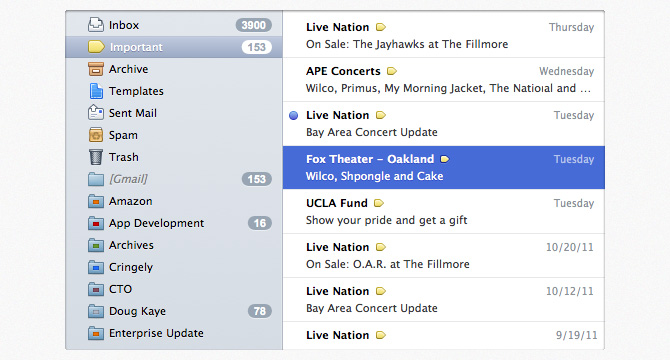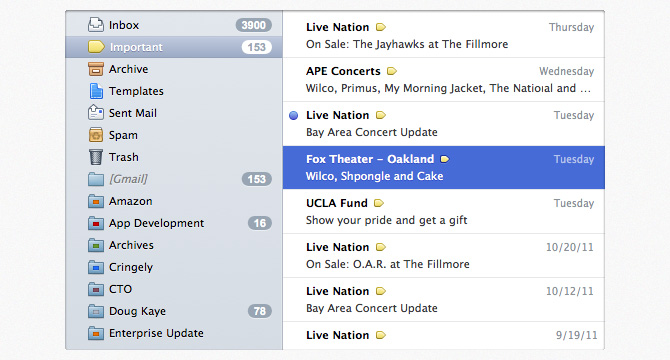 Thunderbird
Made by Mozilla, thunderbird is one of the best email applications. And best of all, its free! Packed with tons of great features, and super easy to customise to your every need!
http://www.mozilla.org/en-US/thunderbird/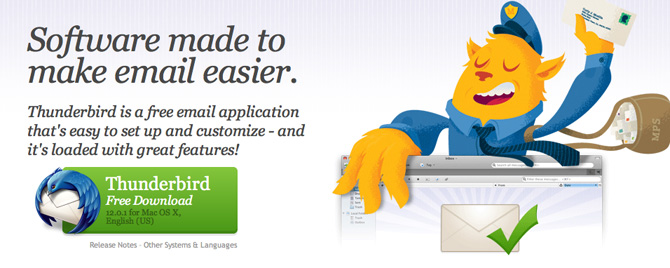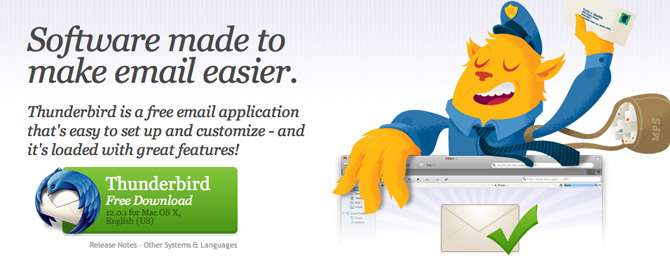 Mailmate
MailMate is a new IMAP email app, which has extensive keyboard control, advanced search conditions, smart mailboxes, automatic signature handling and many more great features. It's $29.99 to buy.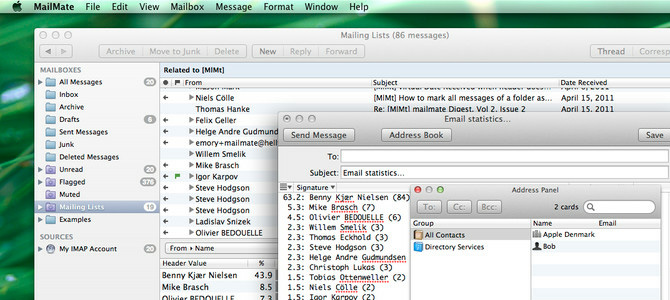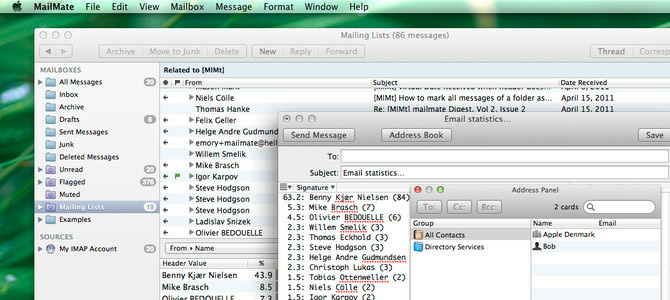 Notify
Notify is not so much an actual email client, but more a cool notification system. It's minimalistic design fits right into your menu bar, and only grabs your attention when you have a new email.
http://vibealicious.com/apps/notify/