The eleven2 team loves to gather together freebies and collections to make your life easier. We have put together a small showcase of our 5 favourite flat icon packs. These are all free to download, and some come with editable .PSD and .EPS files!
Flat design is a huge upcoming trend we have seen in 2013. With Microsoft's Windows 8, and the all new iOS 7 from Apple, flat design seems to be pushing out skeuomorphic design. What's your take on it?
24 Flat Icons (+PSD)
Premium Pixels presents 24 free flat style icons. With the PSD attached too!
Colourful Flat Icons (+PSD)
A small collection of nice flat icons, with the PSD attached too!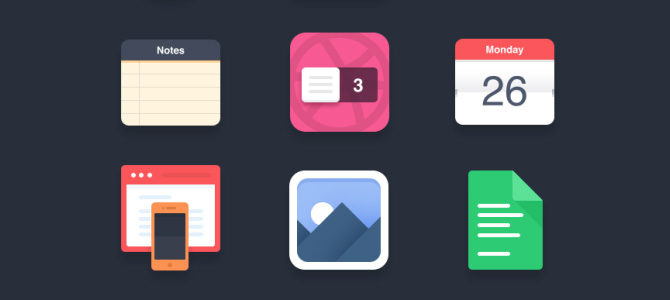 14 Free Flat Icons
Part of the free Flat UI pack from DesignModo. Included are these 14 beautiful looking flat icons.

Google Flat Icon Pack
Here is a collection of all Googles flat icons. Download from Deviantart. Included is the .ICO and .PNG.

700+ Windows 8 Styled Flat Icons
This flat icon set includes over 700+ icons in 512px x 512px. The collection is constantly growing!