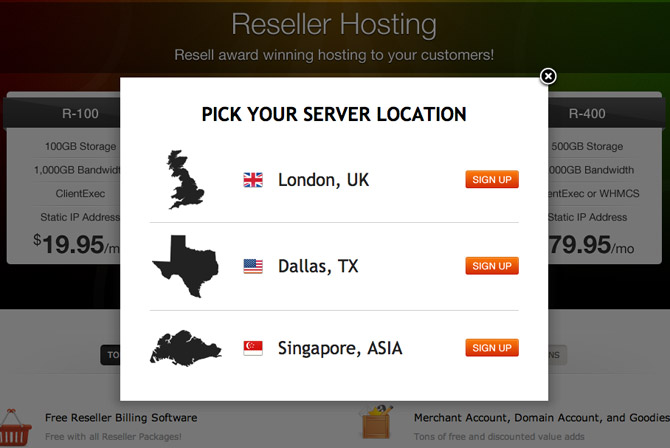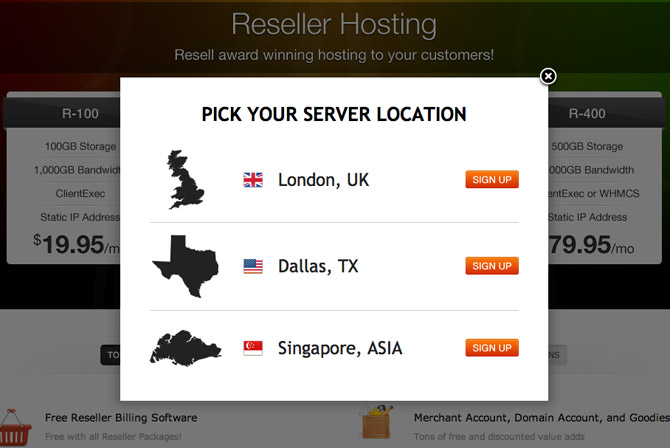 This has been in the works for the last few weeks. Seeing as we offer the choice of location with all our shared web hosting packages, we thought it would be an awesome idea if we offered this with all of our reseller web hosting packages as well.
Instead of the dropdown menu that we use on the shared hosting, we have jazzed it up a bit by adding a light-box popout that lets you select your location for your chosen reseller hosting package.
Let us know what you think of this. Also, stay tuned to the blog because we will be giving away some free reseller accounts soon to all our readers!