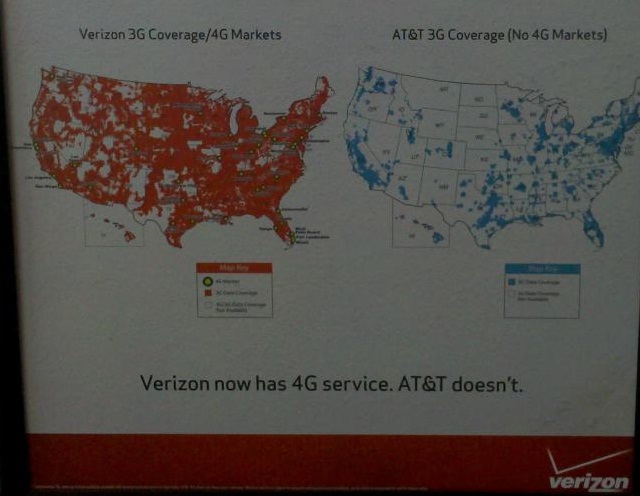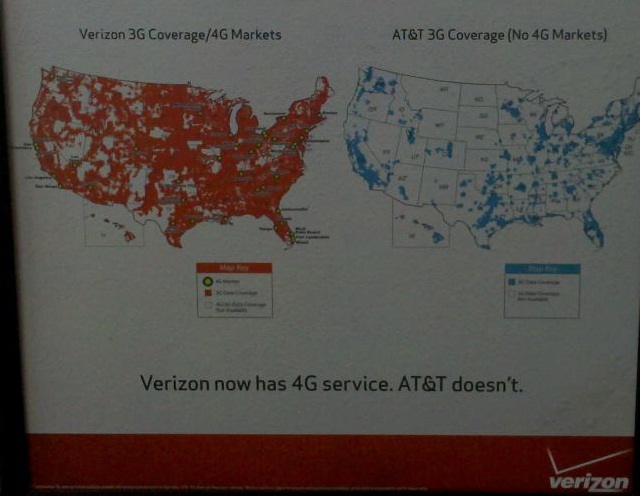 The CEO of AT&T Mobility, Mr. Ralph de la Vega, confirmed on Thursday in the All Things Digital press conference held at Rancho Palos Verde in California that AT&T won't be able to match the quality of Verizon Wireless' 4G data network for at least 2 or 3 years.
AT&T, which hasn't released its speedier fourth-generation data network technology yet, has said earlier that it plans to do so by within the latter part of this year with Dallas, Atlanta, San Antonio, Chicago and Houston being the first cities where its new 4G LTE technology will be made available. The launch will allow its competitor Verizon at least a 7 month head start in the market because Verizon launched its own 4G network in December 2010.
AT&T has plans to overhaul its consumer base gap against Verizon by making a move to merge AT&T Mobility with T-Mobile USA, which is currently the fourth-largest carrier in the U.S. wireless industry. This move, which is yet to be approved by U.S. regulators, would both allow AT&T to cut down its main competitors in the market from 4 to 3 and, more importantly, allow it to reportedly reach around 97% of the population in the United States.
Initially, the CEO claimed that he could not put a number on the amount of time it would take for AT&T's network speed, coverage and reliability to reach the same standards as those set by Verizon. He confirmed later that it would take at least 2-3 years, proving that AT&T had used some marketing misdirection to give its current data network 4G status.
Mr. de la Vega further claimed that the merger would improve the performance and quality of AT&T's cellular network because they would be able to make use of T-Mobile cell sites as well, giving the network greater coverage in most areas and especially heavy traffic cities like New York and San Francisco.
Switching to a 4G network would require consumers to upgrade their phones to a 4G phone, as is the case with all other carriers. Apple, which forms an integral part of AT&T's consumer base through the iPhone and iPad, has yet to commit to building devices that would work with a 4G network.
Apple had earlier refused to release iPhones that would run on 4G for Verizon because its engineers would have had to make changes in the design to go with the 4G chips and those were changes that they weren't willing to make at that point of time.