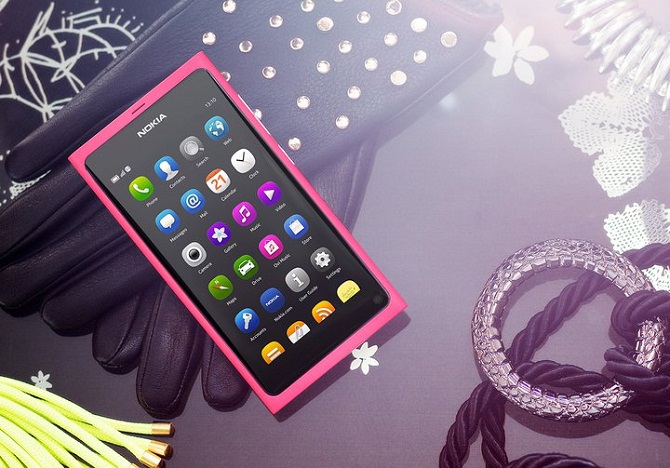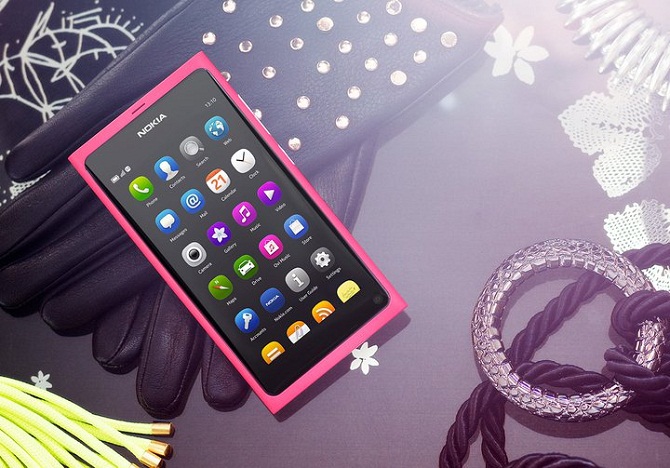 Functional units of the new Nokia N9 were finally released to developers on Tuesday this week following Nokia CEO Stephen Elop's announcement earlier this year that Nokia would be releasing their first MeeGo device this year. While the device, also known as the Lankku, was made official on Monday itself, functional units started reaching developers early on Tuesday.
The Nokia N9 comes with a whole host of new features and high specs which include the all-new MeeGo 1.2 Harmattan operating system. The screen itself is a 3.9 inch AMOLED screen which supports a resolution of 854×450 although it comes without a keyboard. The onboard memory is either 16 GB or 64 GB, depending on the consumer's choice and the RAM is a relatively large 1 GB. The inner hardware reportedly consists of an OMAP 3630 1GHz CPU while the graphics unit is a PowerVR SGX 530 card. The entire device is around 116.5 x 61.2 x 7.5-12 mm with a weight of around 135 grams with physical specs that include standard WiFi, compass and a micro SIM slot. The battery is capable of lasting up to 50 hours with music play, 4 and half hours with video recording and up to 11 hours on GSM, but because the phone is built into its polycarbonate shell, the battery isn't removable. The phone also has a button that is dedicated to camera operations on the shell itself which will activate an 8 megapixel camera that is also capable of taking photos in low light as well as recording videos in actual 16:9 ratio 720p quality. Other major hardware features include connectivity through GSM and WCDMA radios as well as Bluetooth, GPS and integrated NFC chips.
The initial software offering by Nokia on this device consists of games like Galaxy on Fire, Angry Birds Magic and Real Golf 2011. The device will have a browser that is based on Webkit2 and will include a collective notifications center which will collate notifications from Twitter, Facebook and RSS feeds. The contacts section includes similar syncing capabilities and the phone comes with Ovi Store access for people who'd like to install more apps than what the factory version comes with.
Initial responses from developers who received suggest that the MeeGo operating system is definitely worth a second look with the touchscreen being extremely responsive and fluid and the AMOLED screen being very good to look at, this phone is good enough to be worthy of being named Nokia's flagship if and when it releases. Nokia have as of now not released the price at which they will be selling the phone.
Nokia also simultaneously officially announced the Nokia N950m which has been released as the developer version of the recently announced N9. While Nokia haven't released many hardware specs or images of this version, the phone reportedly has a QWERTY keyboard with a TFT LCD screen of about 4 inches but with the same resolution as the N9 at 854×480. The camera's location and the camera itself are supposed to be different while still capturing images at 8 megapixels. The battery capability is also lesser at 1320 mAh compared to the 1450 mAhcell that the N9 possesses. The N950 however will run on the same MeeGo operating system that the N9 uses.
Nokia has repeatedly insisted that any N950 units that it ships will still be of beta quality and will not consist of any support or warranty whatsoever and the device isn't expected to be available widely. Just as they did for the N9, Nokia have yet to release any details regarding either price or availability of the Nokia N950.