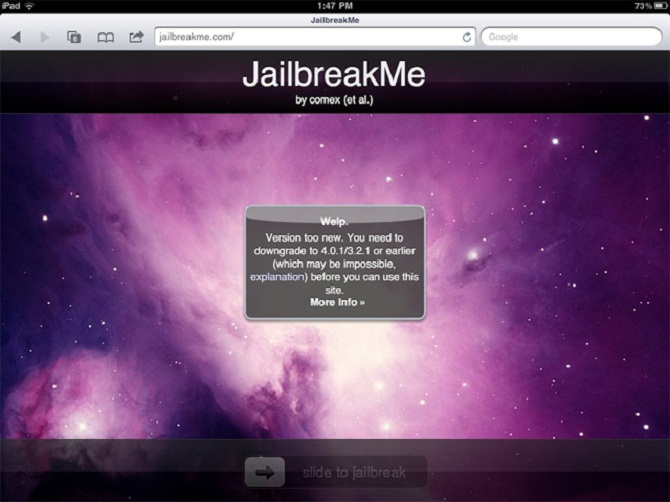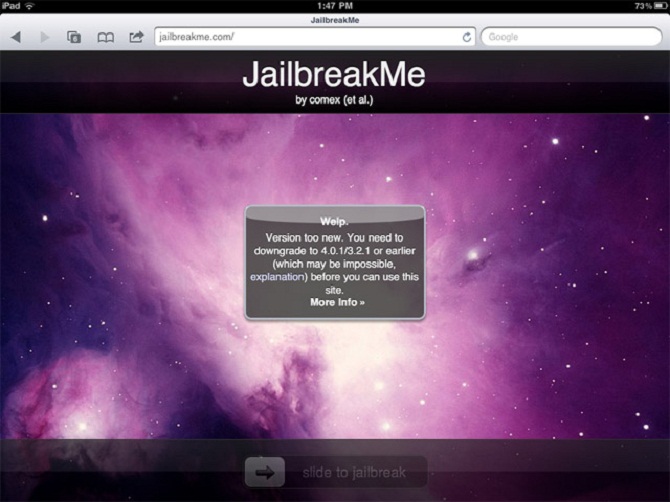 It emerged yesterday that the iPad 2 Jailbreak that had been touted as the next big thing ever since the middle of March 2011 might finally be on the verge of releasing. Initial reports yesterday suggested the jailbreaking software, JailbreakMe 3.0, had been made available to the consumers and that it included support for the iPad 2. The version that had been leaked was later revealed to not be the complete version, and therefore wasn't meant for public consumption.
The initial release was reportedly leaked by a beta tester and wasn't the final version. Consumers who tried the available jailbreak by performing the steps as mentioned in the YouTube video where the jailbreaking video was hosted had mixed reactions to the jailbreak update, with it working for some the consumers while failing for many others. Early reports following the reactions suggested that the jailbreaking software might work only for iPad 2s that were working on the iOS 4.3, which meant that if there were any users who had updated beyond that iOS, they wouldn't be able to jailbreak their iPad 2s. These reports were further updated to suggest that the jailbreak might be working specifically for iPad 2s running on the iOS 4.3.0 and no other updates including the iOS 4.3.3.
Jailbreaking is a method by which users can remove the software limitations that Apple imposes on its consumers through the iOS wherein consumers cannot download any apps that haven't been approved by Apple earlier. Essentially, jailbreaking an iOS device allows the user to install third-party apps on that device. In this case, it has been eventually recommended that no user should try to use the jailbreak software that is currently available as it is a pre-release of the real jailbreak with the final version expected to release soon.