I want to announce that we have launched our new login form for all customers to access their products and services they have with eleven2. The new login form is in a new lightbox popup and eliminates all confusion between different service logins (brain and vip).
The New Eleven2 Login Form:
We have built a multifunctional login form for all our customers. You should find it a hell of alot easier now to login to your eleven2 account. To see the new login form, click "login" in the top right of our header. First off we have split brain and VIP from each other so customers can toggle which login they have.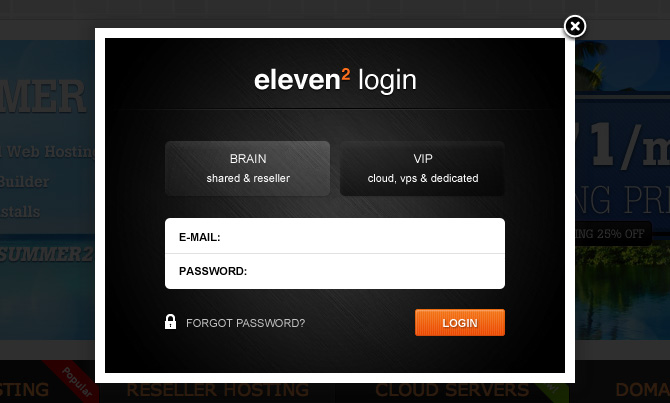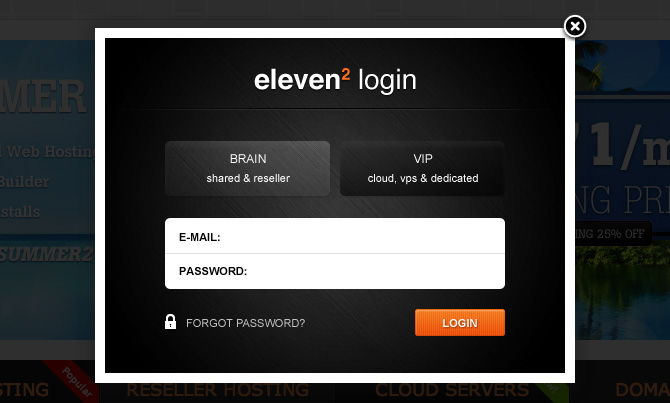 The new brain login form has ajax functionality built into it. So if you get your login details wrong, it will tell you on the fly. No refreshing pages and faffing around.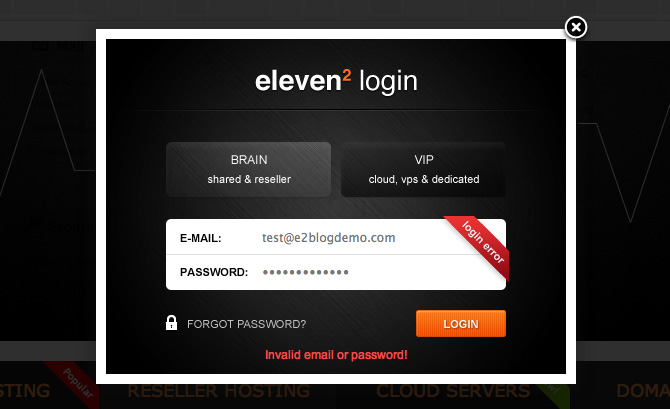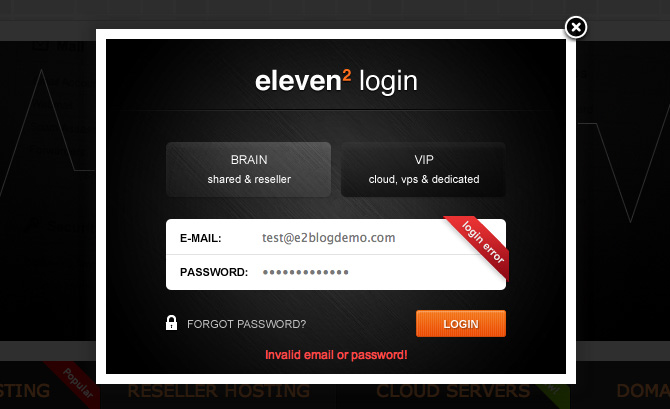 Forgot your password and want to reset? Just click the forgot your password button and you can reset your password with a few easy clicks! You will receive an email with your new reset password.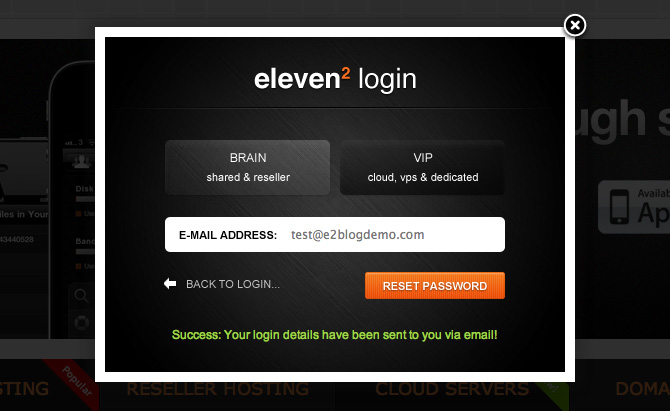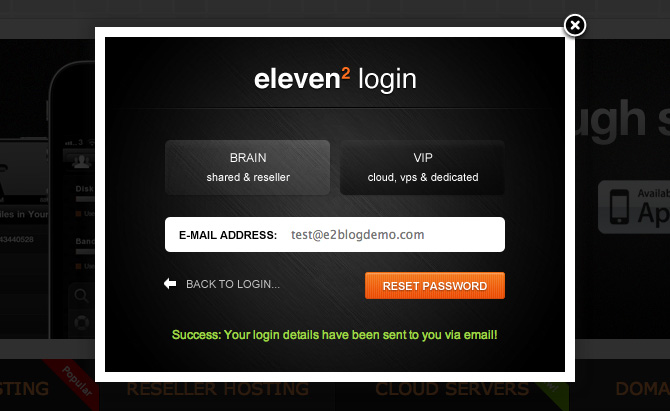 If you toggle over to VIP, you can login and reset your password there also, although we haven't yet built in ajax functionality into the vip login form. This is due to the system we use not having the required API functions.
Brain & VIP, To Clarify:
Brain – This is for all customers that have shared and reseller hosting services with us.
VIP – This is for all customers who have a cloud server, vps or dedicated hosting with us.