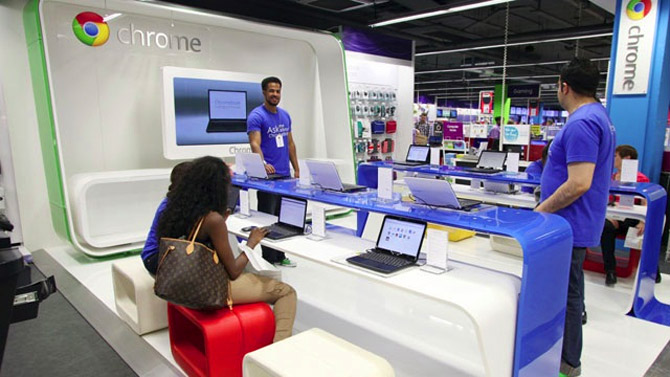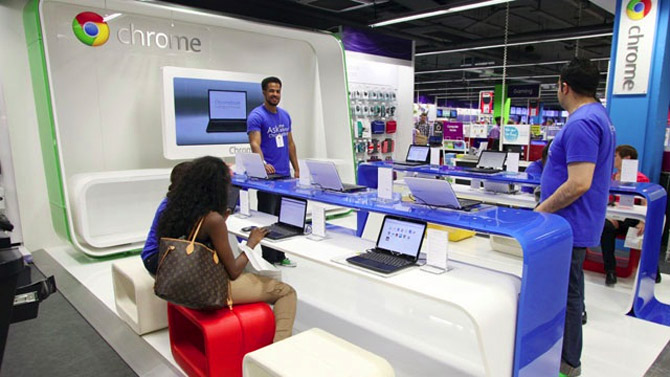 That's right, the worlds first Google store has officially opened in the city of London. But, Google isn't saying much about it to their fans. It opened in a 285-sq ft section of PC World in Tottenham Court, and will only be open until Christmas. There was no red tape, official opening date, no advertising about it or long queue lines. The shop just kinda, opened without anyone knowing anything about it.
No Apple Store Killer
Its officially called "The Chromezone", and is defiantly no Apple store killer whatsoever. Although this could be an experiment for Google which potentially could turn into something much much bigger in the next few years.
A few months ago, Google acquired Motorola Mobility for $12.5 Billion, so I'm sure it will have a wide variety of products to sell in it's store, ranging from Android Mobile Devices to Chromebooks. It is also rumoured that there will be a shop opening in Essex too.
Google's Expansion
As well as two large offices round the corner from London's Victoria station, the successful tech giant behind gmail, Google Earth and Google Street View have signed a deal to take 160,000sqft of space in the Central St Giles development in Midtown. Google has also signed a lease for a seven-floor building in east London! What are you thoughts?
Photos From The Chromezone
Here is what it looks like at the Chromezone in Tottenham court. Very Google style…